Membership Info
Join or Renew Online Now
Meetings
Rally
2009 PCRC Sturgis Rally report
2019 PCRC Sturgis Rally Report
2020 PCRC Sturgis Rally report
Officers Area
Welcome to the
Pioneer Chapter Riders Club!
(PCRC)
Dedicated to the owners and fans of Excelsior-Henderson® motorcycles and all other American Made V-Twin motorcycles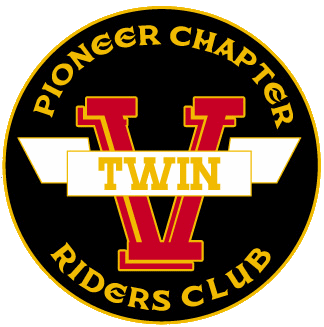 Our meetings are held on the second Sunday of the month.

Next Meeting - The August meeting will be at the Rally one of the evenings. We will decide on the dates for the 2022 Rally and discuss possible locations. So bring your ideas and share them.



The Pioneer Chapter Riders Club is not associated with the Excelsior-Henderson® name, product, trademark or any other mfg related content.